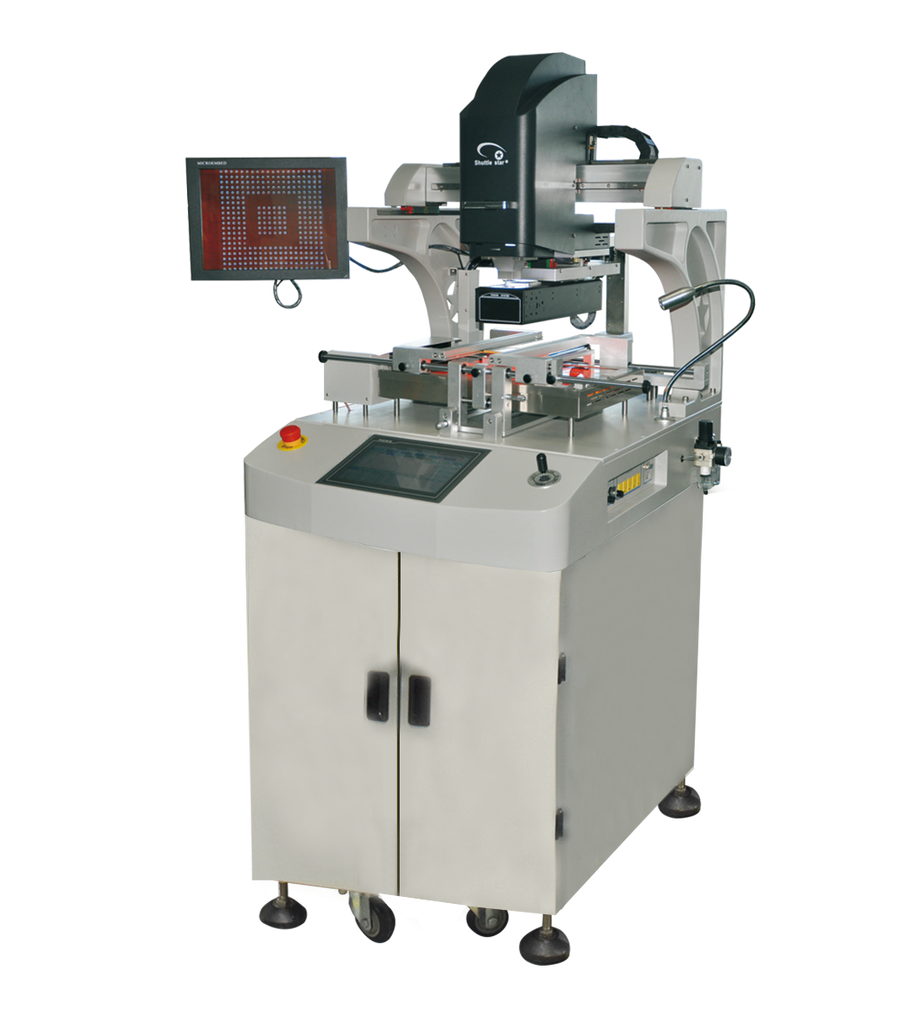 Nitrogen Capable BGA Rework Station for Contract Manufacturers
Nitrogen Capable for High Yield Lead Free BGA Rework
Movable top and bottom gas heaters for large circuit boards.
Places components from 1mm to 90mm.
For high volume BGA Rework on even the largest computer and networking boards! This BGA Rework System has High-Definition Camera, Auto-X-Y and Theta Split-Vision Alignment for Automatic Removal, Placement, and Soldering of BGAs, CGA's, CSPs, QFPs, LGA's and Other SMDs.  The rapid-IR underheater is a must for large PCB's with many layers or heavy ground planes.
Price includes 2 days of On-Site Installation, Set Up and Employee training for items sold to companies based in USA, Canada and Mexico.
Call (888) 406-2830 for answers to your questions.
Features:
High Resolution HDMI Vision System
Fits Boards up to 36"
Places components from 1mm to 80mm
Five Thermal Couple Inputs.
Motorized X, Y and Theta controls.
Auto soldering and mounting function.
1000 watt component heater (Top Side)
1000 watt movable component heater (Bottom Side)
 6-zone 3600 Watt rapid-IR underheater 
 Powerful cross flow fans cool the bottom heating area rapidly with stable speed.
 Color optical system with functions of split vision, zoom in/out and micro-adjust.
 Auto focus and software operation function,1.3 million pixel high-definition camera.
15'' high-definition LCD monitor.
Fully self contained with PLC control.
1 year part warranty.
Lifetime technical support.
---
---
More from this collection