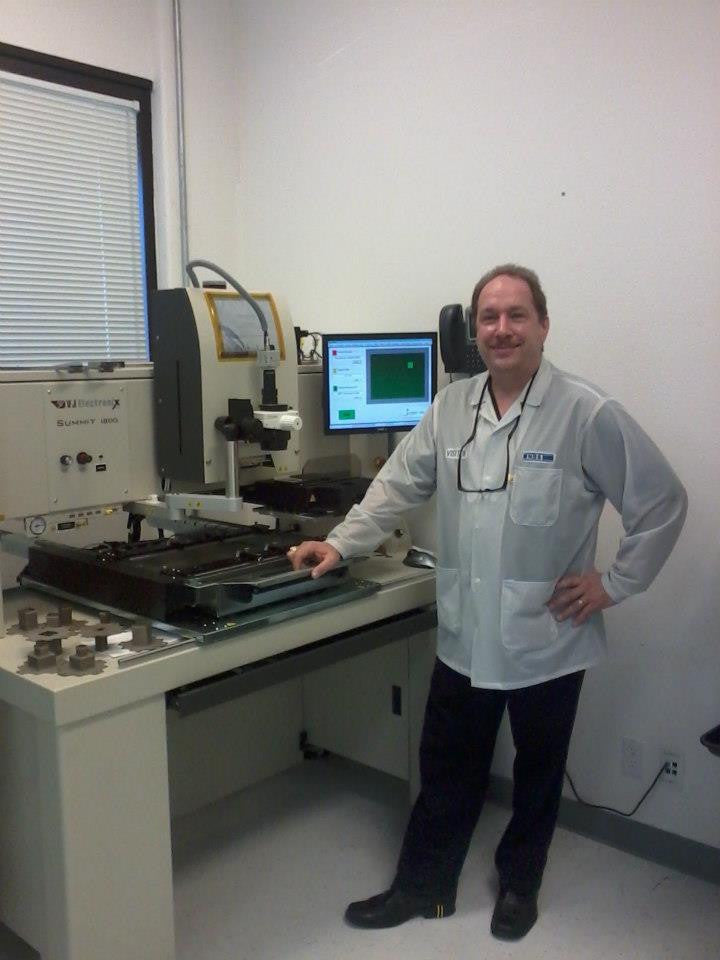 SRT Training, Calibration and Certification
SRT Operator Training and Certification
with SRT Machine Calibration included!
Course Description
This course is designed for students that require the hands-on skill and knowledge to reliably remove and install many types of the most complex BGA components. Students are taught methods for safe and reliable BGA component rework using an SRT 1000 at our Oroville, CA facility.
Or we can come to your facility to provide training on your SRT or VJ Electronics BGA Rework Stations.
Topics Include
Review of the different BGA packages - ceramic, plastic, metal and micro.
A review of the parameters for establishing a safe thermal profile.
Machine Operation and Profile Development.
Circuit board preparation - masking, baking and other process steps.
BGA site preparation.
Solder mask breakdown - how to prevent it, how to fix it.
Basic Design Considerations
BGA removal and replacement process.
Inspection and interpreting x-ray results.
Equipment review
BGA Re-Balling
Optical Calibration
Heater Testing and Calibration
Certification
Upon completing the course each student receives a certification from Precision PCB Services, Inc. confirming that they understand the science of high quality BGA rework, and have demonstrated the competent skills necessary for meeting the demands of modern electronic packaging. Certification references include: IPC-7095 Design and Process Implementation for BGA's. 
Location
This 2 - day course is available on site at Precision PCB Services, Inc. Training Facility in Oroville, California which is 1 hour north of the Sacramento Air Port, or it can be offered at your facility using your particular BGA rework equipment with an additional travel fee.

Course fee at per student at PPCBSI facility is $800.00
---