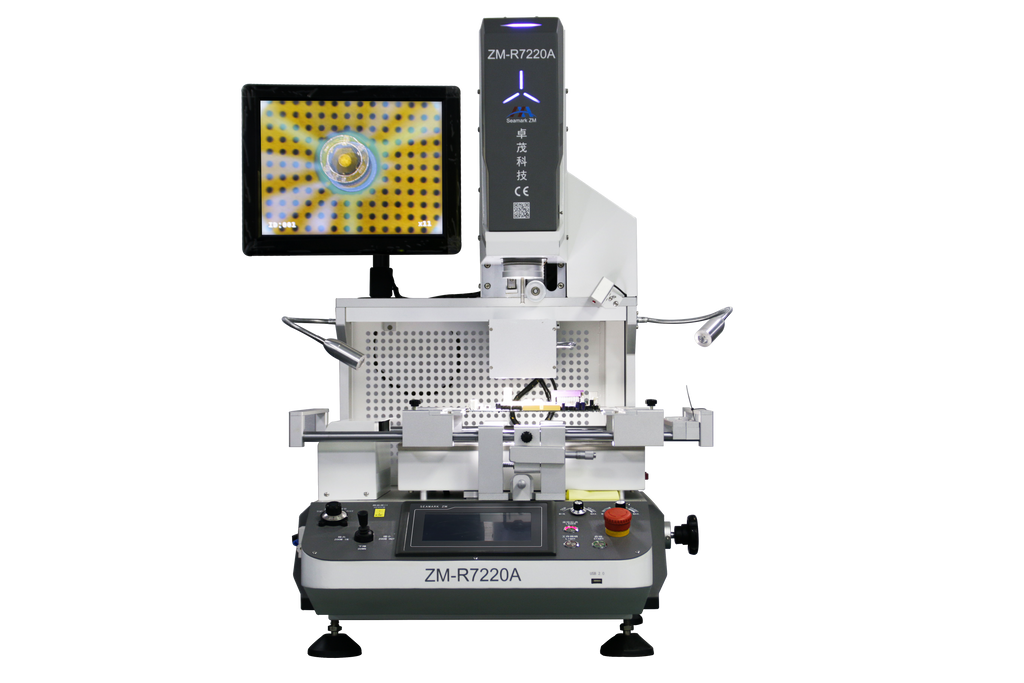 Seamark/Zhuomao Model ZM-R7220A Freightliner CPC, CPC4 Repair Package
With the Zhuomao ZM-R7220A you can repair Freightliner CPC and CPC4 Modules.  This package includes the equipment, supplies, process documentation and hands on training in how to remove, prep, reball and re-install CPC Module BGA Components.
Taught by buisness owner Dennis O'Donnell who has over 30 years experience in circuit board rework, repair and assembly process.  He will come to your location and personally train you in this complex process. Taking out all of the guess work and getting you up and running in just 1 day!
Price includes the following:
Two days machine operation and process training at our Oroville, CA facility.
Rework System as listed complete with 6pcs nozzle set.   (4 for upper heater, 2 for lower heater) + other relative tools.
Side View Camera
2 pick-up tubes.
1 Thermocouple
Standard Board Mounting Hardware.
Universal Reball Fixture with 10 pc stencil set. 
One custom reball stencil for the CPC chip.
1 Jar 250K Solder Balls.
1 75 gram jar tacky flux.
CPC rework process documentation and suggested supplies list.
1-year parts warranty.
Unlimited technical support via telephone, email and Skype.
Normally in stock but these are moving fast!
---
---
More from this collection