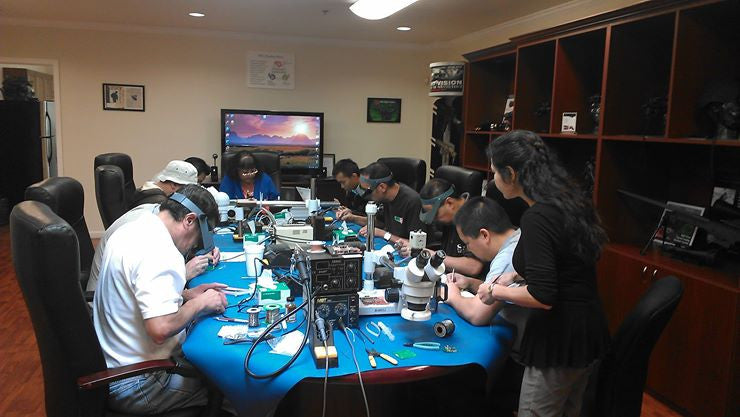 Hand Soldering Training Classes
Hand Soldering Training and Certification
Workmanship Standards and Instruction for the Soldering & Rework of Through-Hole and Surface Mount Components.
Course Description:
An 8 hour hands on session. Course content covers Through-Hole and Surface Mount Technologies including fine pitch. Students will learn techniques for the installation and removal of through-hole and surface mount components and how to properly evaluate solder joints. The course utilizes Metcal and Pace Solder Desolder Stations, using a variety of different style tips for installation and removal of components. Also an excellent course to help you evaluate the different brands and types of equipment before you purchase them.
Price: $325.00 per student at our Oroville, CA facility.
Can also be provided at the customers facility.  
Call (888) 406-2830 for details.
See:
 http://www.pcb-repair.com/training/
---