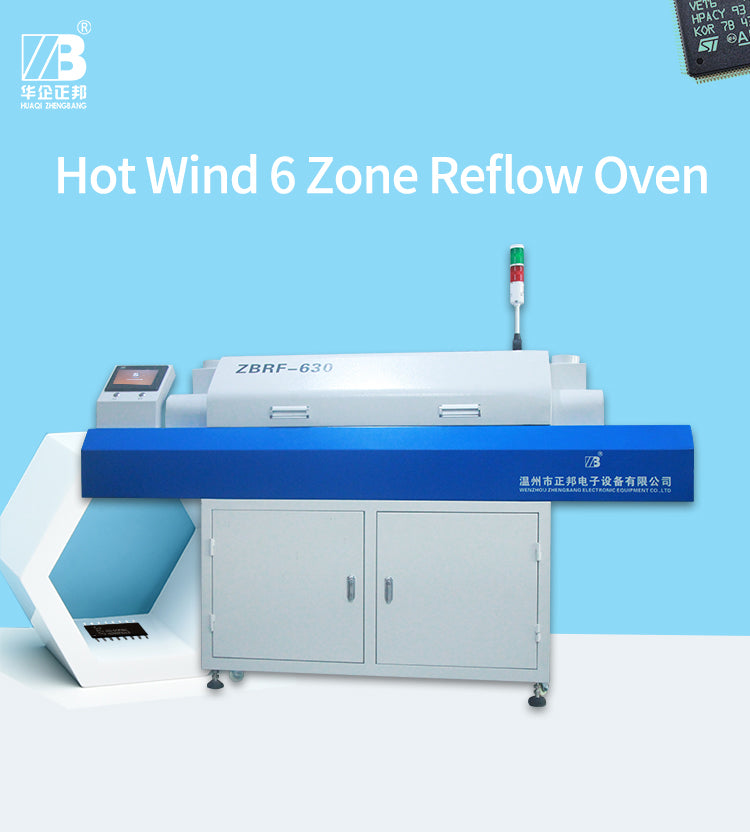 6 Zone SMT Reflow Oven, 11.5" Conveyor
Easy to use, touch screen programming!  This 6 Zone reflow oven has 3 upper and 3 lower heating zones. Great for assembly of circuit boards as wide as 11.5 inches.   Reflow all types of components including LED's, BGA'S, LGA's, QFN's, Resistors, Caps and more!
Best of all it comes with USA Warranty and Technical Support!
Price includes on site set up, employee training and delivery in the U.S.A.
Larger ovens with more zones also available.  Call for pricing: (888) 406-2830
---